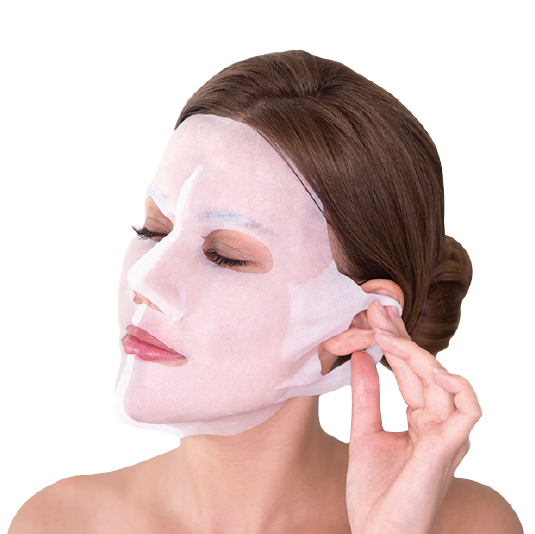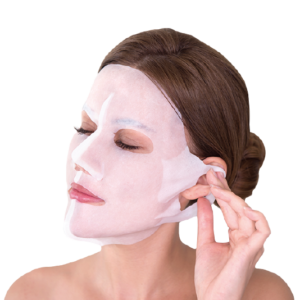 The natural plant fiber material made with flexible wood pulp has been designed in accordance with the curves and contour of the face, so the patented stitch lines fit the skin with precision. The appropriate thickness of the mask supports facial lifting to achieve a firming effect.

Natural Plant Fiber
The elastic wood pulp material absorbs abundant essence to nourish the skin

Complete Facial Coverage
By closely covering various places that do not fit easily, including the sides of the nose and the chin, the mask locks in even more essence to accelerate skin absorption

Facemask with Ear Loop
The ear loops prevent the mask from falling off while creating a lifting effect, and work well even for people engaged in vigorous activities.