Caviar Skincare Line by Unitouch Simultaneously Sold at Department Stores Owned by LVMH
In 2021, UniTouch launched another series of luxury skincare products including Caviar Face Mask and Eye Mask, caviar ampoule, and La Capsule Anti-Age Au Caviar, which are simultaneously sold at LVMH-owned luxury department store Le Bon Marché in Paris and Pacific Sogo in Taiwan.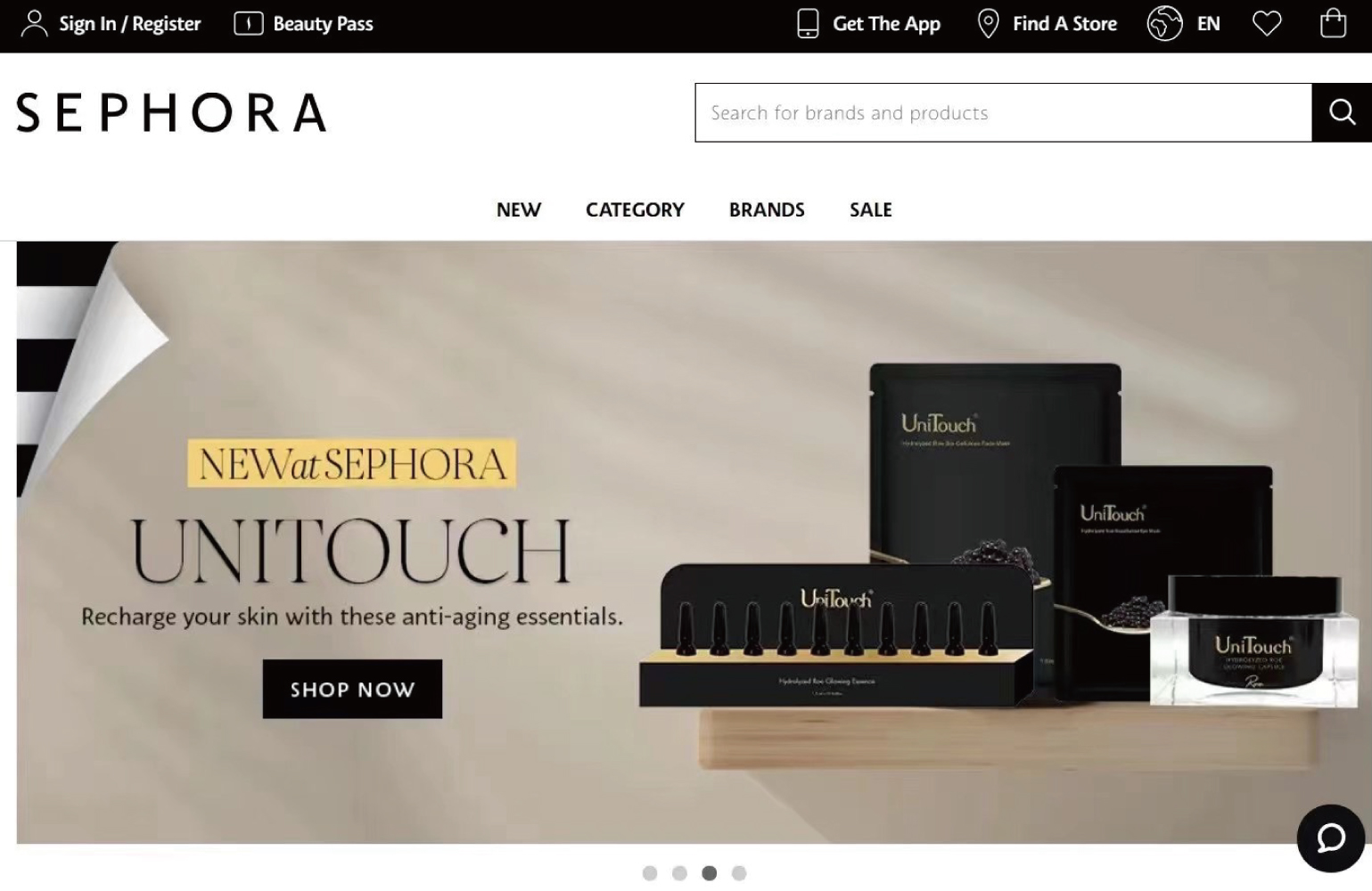 UniTouch launched the Caviar Extract Bio-Cellulose Mask at Sephora in 2020, which is made of patented bio-cellulose fiber through fermentation of naturally-derived strains approved by the U.S. FDA, allowing the mask to fit tightly to the face like a second skin.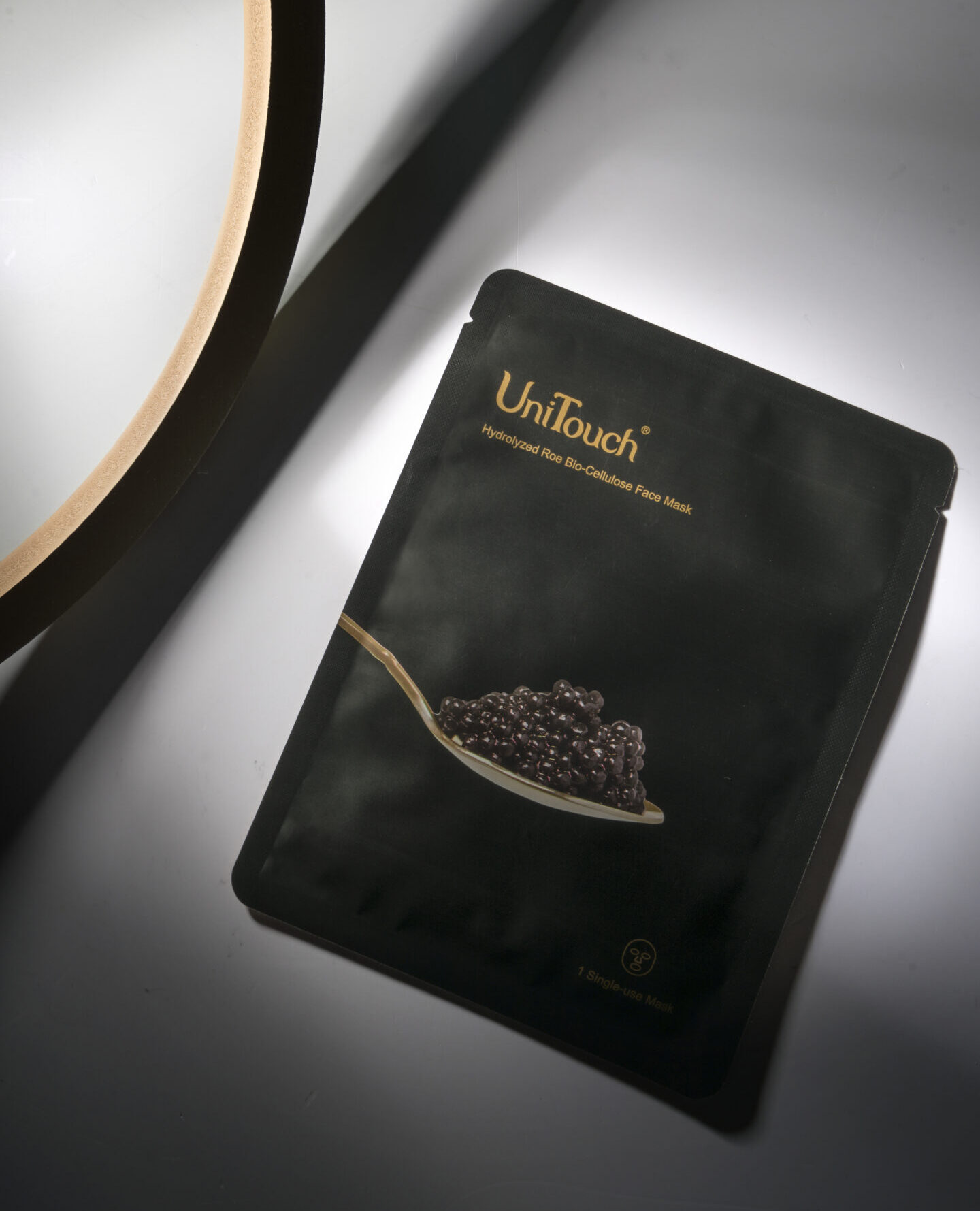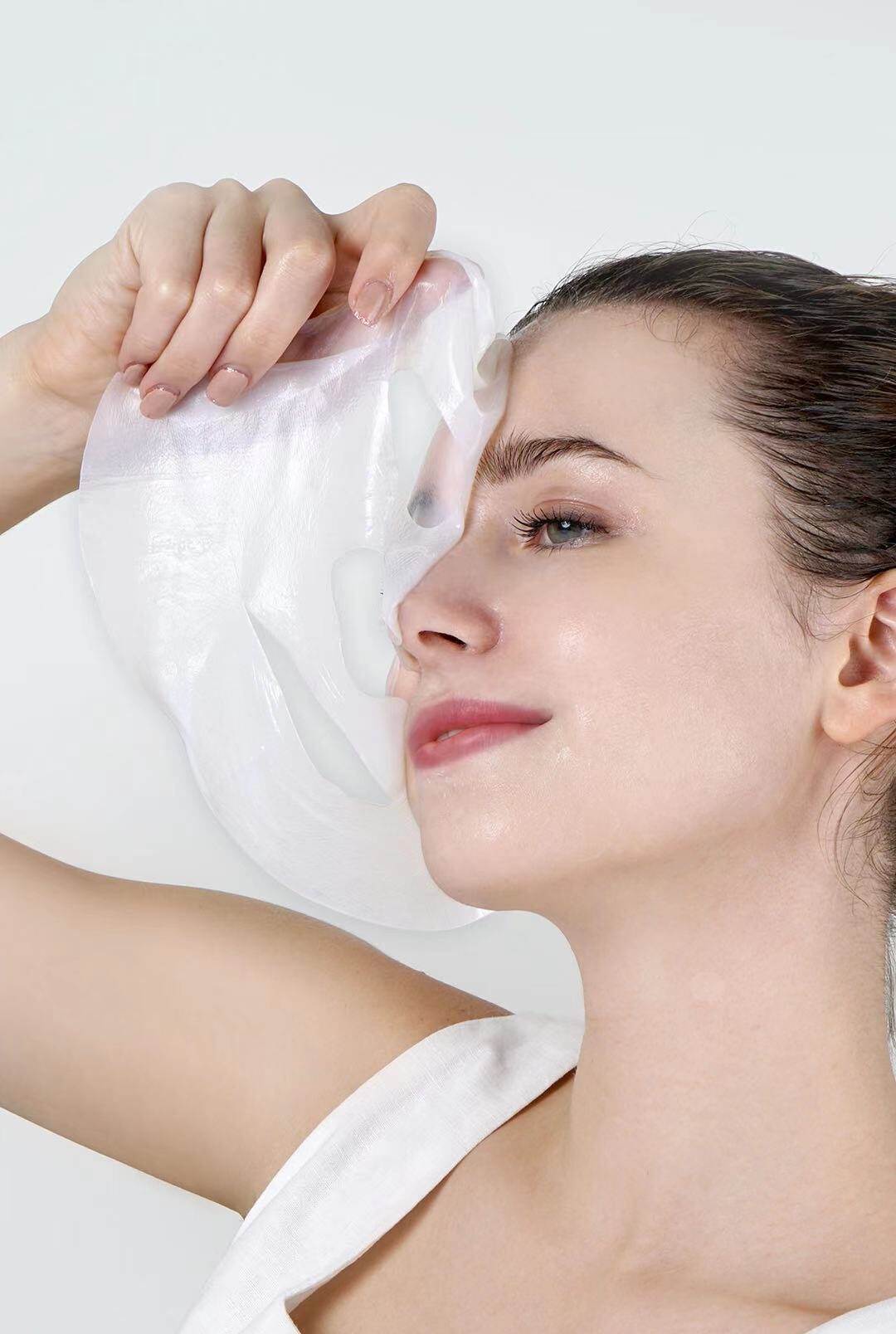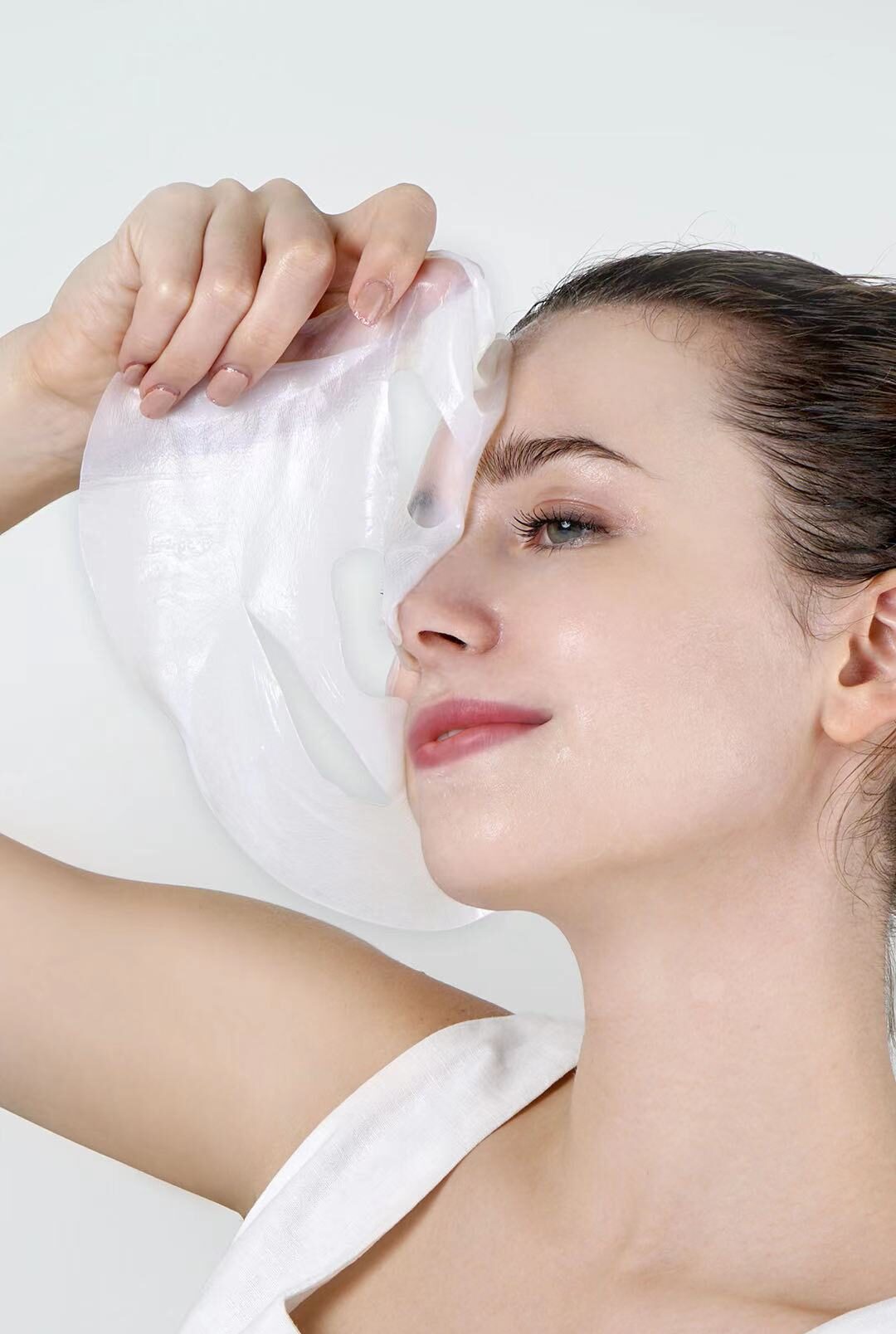 Paraben-free and non-irritating, the mask is infused with 100% natural and plant-derived essential oil, which easily penetrates deep into the skin. The product has been so highly rated by customers that UniTouch decided to make another product launch featuring luxury caviar skincare in 2021.
Utilizing Three Major Anti-aging Technologies for Comprehensive Skin Deep Rejuvenation
UniTouch's French Champion Caviar Serum and French Champion Essence Ampoule are developed using rare caviar extract in combination with AA-3PLEX anti-aging patent and AG-LIPOX anti-glycation patent to provide various anti-aging treatments for ultimate skin care.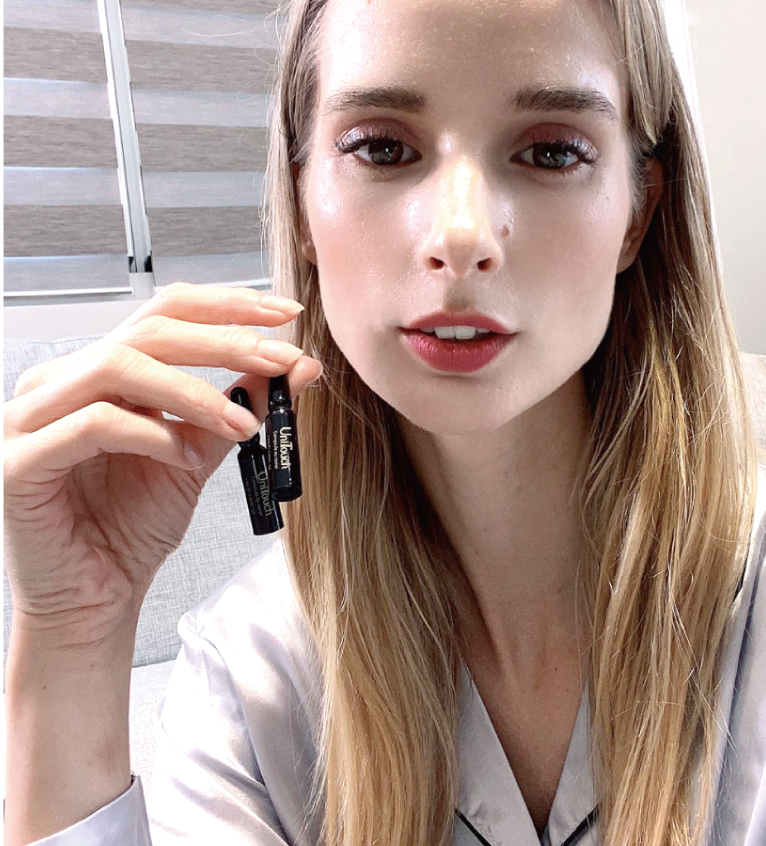 Rich in nucleic acid, protein, and vitamin B12, caviar extract is able to restore skin elasticity and gloss, while preventing free radical damage. In addition, the AA-3PLEX anti-aging patent produces a firming lift effect through acetyl hexapeptide-3, creates defensive power through bifida ferment lysate, as well as accelerates the metabolism of aged skin with French criste marine stem cells.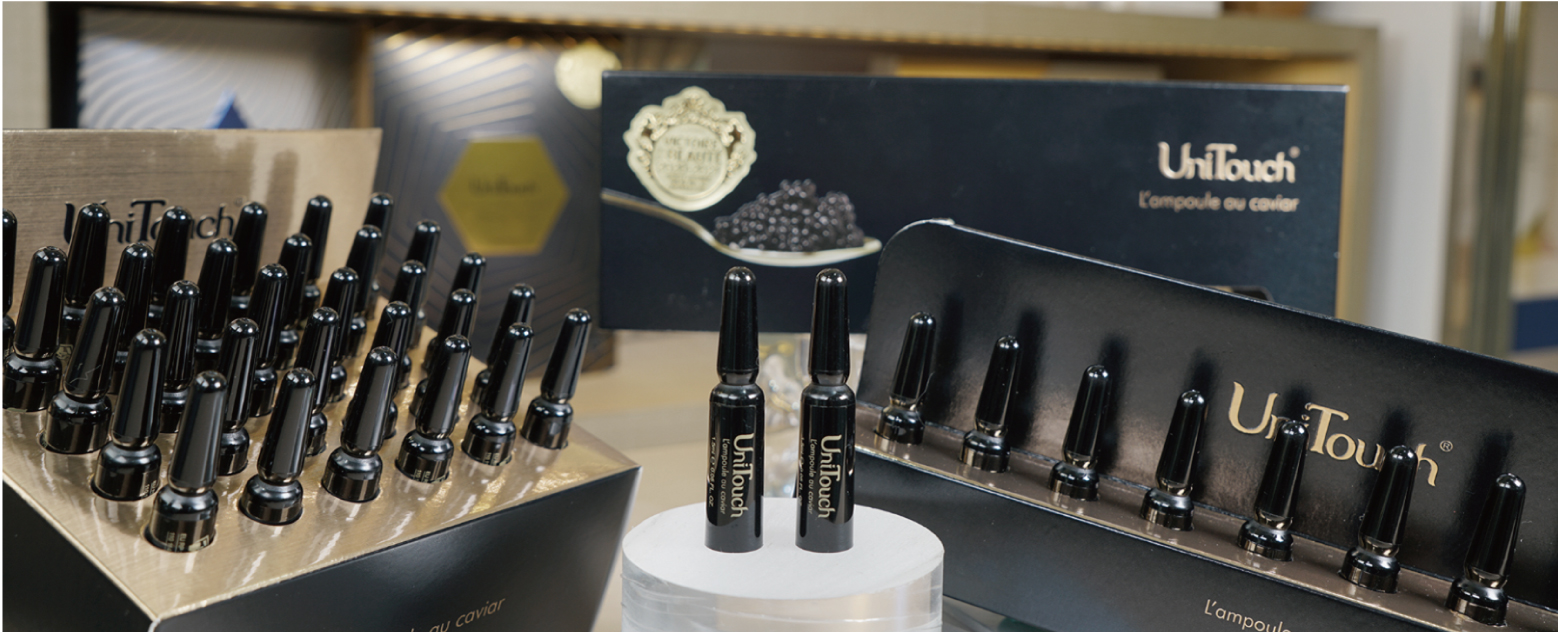 Moreover, Arginine PCA contained in AG-LIPOX anti-glycation patent and French hydrolyzed collagen may help reverse glycation-induced skin aging. UniTouch's French Champion Caviar Serum utilizes three anti-aging technologies to simultaneously combat aging and glycation for comprehensive skin deep repair and rejuvenation.